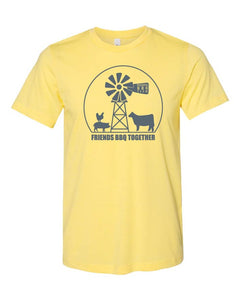 Printed on a soft Tee, you will love sporting this BBQ shirt around town! Shirt sizes are true to size. 
There will be a few options on how to receive your items.
1. Campus Delivery will be offered to PHS, Rock Hill, and Admin building.
2. You can opt to pick up in store.
3. You can opt for it to be shipped directly to you.
*****WHEN PLACING YOUR ORDER PLEASE USE THE "NOTES" SECTION IF YOU ARE DOING CAMPUS DELIVERY TO ENTER YOUR CAMPUS******